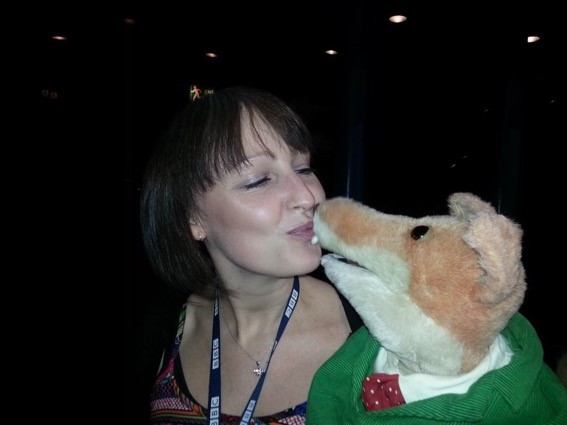 I attended Carleton 1991-1996.  I went on to New College where I studied English Language, Spanish and Sociology.  Then on to the University of York where I got my BA HONS in English Language with Linguistics.
Tell us a bit about what you're doing now
I work as a Producer at BBC Radio Leeds.  I'm currently producing the Mid-Morning Show which is on air between 10am and 2pm and is presented by Gayle Lofthouse.
How did you get to where you are today?
I'd started doing work experience and eventually some paid work at Minster FM in York during my last year at uni, and then managed to get hold of the right name and phone number of the person who looked after work experience and booking freelancers at BBC Radio Leeds in the summer I finished university.  I started working early weekend shifts answering the phones, cutting audio for the news bulletins and of course (and most importantly) making the tea!
After a few weeks, some weekday shifts became available and I was invited to work with the Mid-Morning Show team, booking guests, writing scripts and researching features
Fast forward nineteen years on, and I'm still working as a producer here at BBC Radio Leeds!
Over the years I've worked on several big projects for the station like a Twin Towns Tour around Europe, broadcasting from a three different countries over five days.  I was lucky enough to go to the Cannes Film Festival where we broadcast our lunchtime show live from a jetty! I've produced Radio Leeds' coverage of big events for our area like the Gran Depart in 2014 and the Tour de Yorkshire in subsequent years.
What is your biggest achievement to date?
It has to be giving birth to my son (who is now almost 14!) and who makes me proud every day!
What advice would you give to a student at Carleton High School?
Follow your dreams and don't give up on doing what you want to do – even if it seems that there are obstacles in your way.  You can do anything if you put your mind to it!
Making a good first impression and being a hard worker will get you a long way!