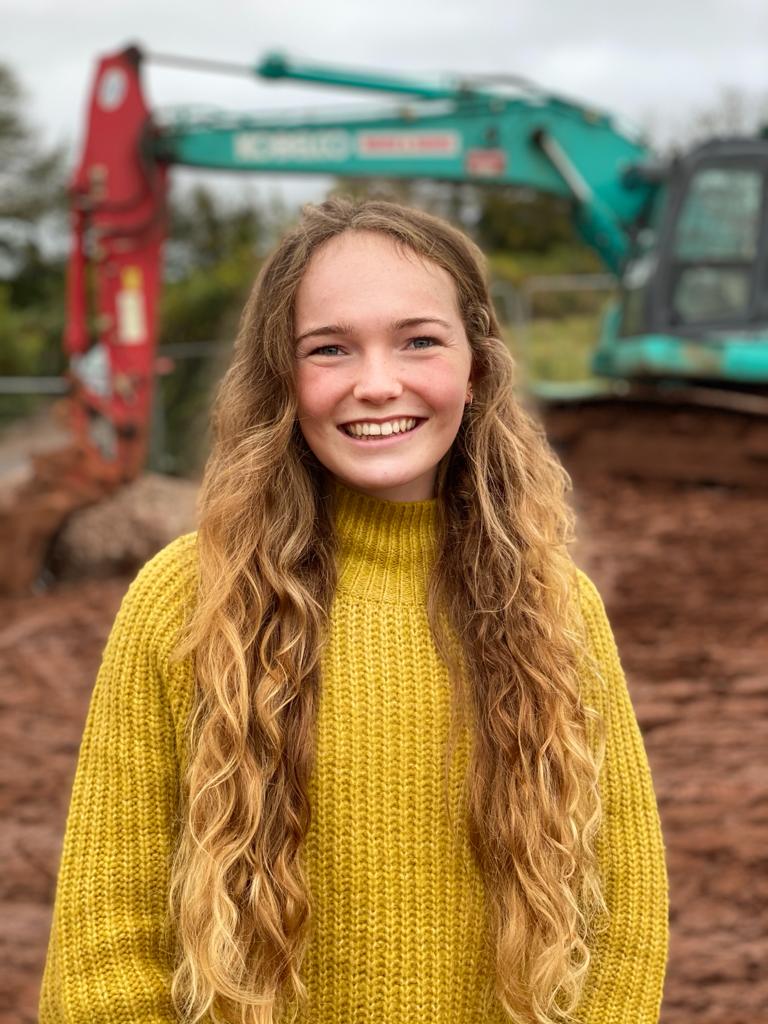 Tell us a bit about what you're doing now
I am an Engineer for Ward & Burke.  I've spent the last 9 months designing and building a new reservoir in Croscombe, Somerset.  A typical day for me includes managing the team on the construction site, organising materials and resources, and designing the temporary works needed during construction.
How did you get to where you are today?
After Carleton, I attended New College and continued to study the subjects I had enjoyed the most at school: Maths, Further Maths, Physics and Dance.  After college, I completed a Masters in Engineering at Oxford University.  Whilst at Uni, I played football for the University team, became Women's Captain of the college rowing club, and worked evenings behind the college bar.  During my last summer at Uni, I did an internship with Ward & Burke, building a Water Treatment Works in Cumbria.  After I graduated, they offered me a full-time job as an Engineer.
What is your biggest achievement to date?
Academically my biggest achievements so far are balancing studies and hobbies to graduate from Oxford, and being the lead author of a published paper.  However personally, my most rewarding experience is being able to drink the water from my tap knowing that I have helped create it.
What advice would you give to a student at Carleton High School?
Don't be intimidated by other people, we are all just human.  If you want to apply for something, do it, even if you don't meet all the criteria. Be confident in your abilities and ask for help when you need it.  When you are doing something you enjoy, people will see that and support you.  Learn from mistakes.