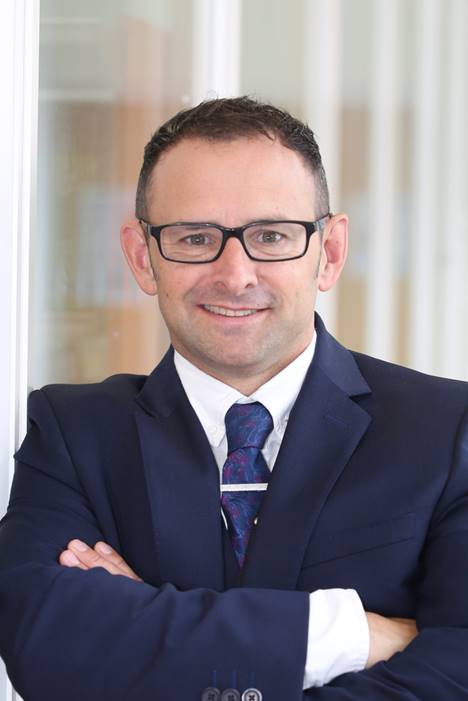 What are you doing now?
Chief Executive office of the New Collaborative Learning Trust (based at New College, Pontefract)
How did you get to where you are today?
Attended New College and studied A-Levels, then went on to University to study secondary PE teaching, my first job was at Royds Hall High school in Huddersfield as a PE teacher (2 years), I then worked at Castleford High School for 10 years, I started as a PE teacher, Head of Year then my last 5 years were as an Assistant Headteacher responsible for raising achievement at key stage 4, I started at New College Pontefract 11 years ago as Assistant Principal, I then I was appointed Vice Principal, Principal and then CEO.
What's your biggest achievement to date?
Personally - captaining Pontefract RUFC 1st XV for 3 years.
Professionally – being part of the team to achieve outstanding status at New College Pontefract in 2013/14
What advice would you give?
Work really hard, never give up, life can be tough at times but learning from tough times makes you stronger. Always remain positive, surround yourself with good people, don't be influenced by the wrong type of people. Set yourself a target and try to achieve it. I firmly believe everyone can achieve what they want if they are prepared to work hard for it. Enjoy life and the challenges and opportunities it brings.