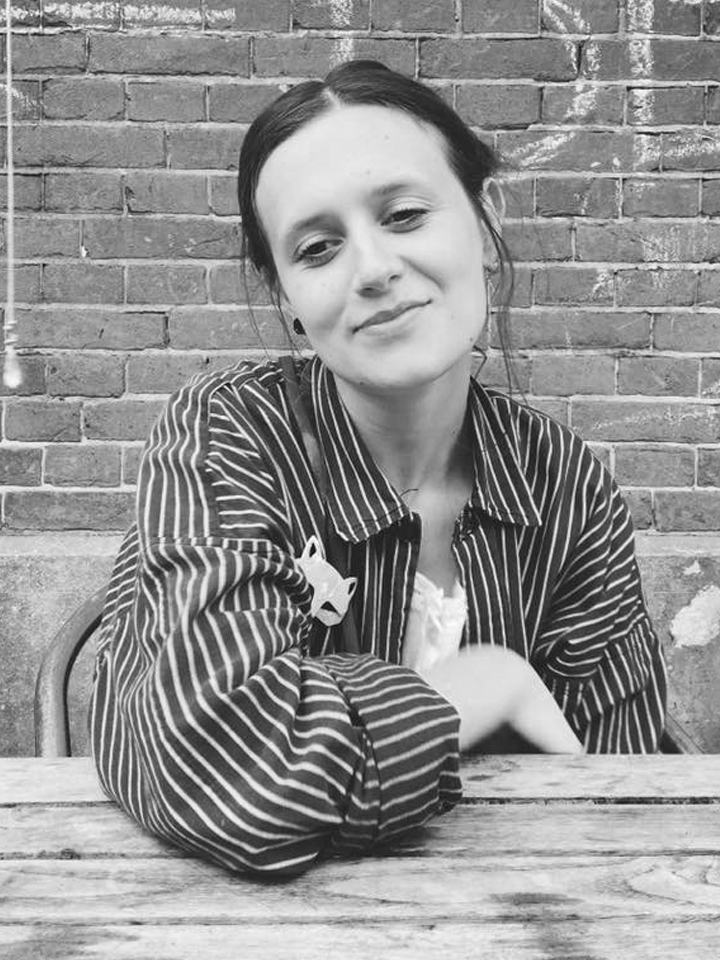 What are you doing now?
I work as an Art Director at Levi's, San Francisco California. I'm part of the global creative team, and I specialize in creating motion and digital focused content.
How did you get to where you are today?
My time at Carleton definitely inspired me to follow a path focused on creativity. After my school years I continued my love of graphic design and photography at Wakefield College. From there I took the leap to move to London to study a degree in Fashion Communication at Ravensbourne. It was here I realized the power of storytelling and how much passion I had for images and film. I loved designing and making clothes but I was more interested in how that piece was worn, and what story could be shared.
It was this thought that kept pushing me through roles as a graphic designer at brands such as Arcadia, Ben Sherman and Denham, to finally landing a role as an Art Director at Tommy Hilfiger in Amsterdam. I realized this was the role I'd been searching for. An opportunity to concept photography and video shoots and use that content to craft a story, to touch every step of the creative process. Being an Art Director relies on your taste level and taking what inspires you to create a distinct point of view, there are no two days the same and it's a job where trusting your gut is essential.
Two years ago I was recommended to Levi's by a Fashion photographer we'd both partnered with. It was such an incredible feeling, the ultimate compliment! That kick started a call with the team in San Francisco (who are fantastic) and after a year of conversations, interviews and a long visa process I moved my life to the US and started my role in Feb 2020. It's been a wild year, everyday has a new challenge but I live for it, it's a job that sometimes doesn't even feel like a job, you can't ask for better than that! I'm proud of the urge I had for adventure and for the teachers, family and bosses that empowered me at each step of the journey.
What's your biggest achievement to date?
I've enjoyed some great achievements during my 13-year career but honestly the ones that stand out are the little wins where I felt like I was creating work that was making a positive change or impact on someone's life. A few years ago I worked on a campaign featuring some incredible people, real people, not models or seasoned professionals in front of the camera. I'd been heavily involved in the casting and it was incredible to see it all come to life. We were able to share real stories and give a platform to unheard voices. We worked with a boxing coach out of Detroit who couldn't read or write until he was 30 years old, he dedicated his life to giving kids hope and an alternative to being on the streets through education and boxing. We also heard the incredible story of the first catwalk model to wear a Hijab and what she hoped that would do to inspire girls like her. To see these stories come to life in store windows, videos on YouTube, social media posts was a great feeling. It was such a humbling experience and made me feel a sense of achievement that we had been able to push for something so genuine and real in an industry which can be so focused on the "perfect". It made me realize the kind of work I wanted to focus on creating and the type of Art Director I wanted to be.
I also feel A great sense of achievement when I think of the confidence I've built in myself over my career. The belief in my decisions and my point of view did not come easy to me, but honestly now I have to say it's my most treasured skill.
What advice would you give?
Follow your passion and what gives you excitement. Don't overthink what you "want to be when you grow up" but be openminded to opportunities. I hadn't even heard of an "art director" until I was 5 years into my career. Believe in yourself!! It sounds cliché but don't be scared of speaking up and having a voice, your own voice. People can disagree, and that's ok, but sharing your point of view early on will build your confidence for the future. Embrace what make you different.
Put the work in now… it really pays off!
Respect others, especially the people you work with and especially the people above you. Never assume you can do a better job, earn your stripes and be patient and the projects you want, will come your way.
Lastly…stay in touch with close friends even if you go separate ways.