As Head of School, I have great pleasure in welcoming you to Carleton High School. I work closely with the Trust's Executive Director of Secondary Education, Mr James Franklin-Smith, to achieve our vision of providing a first class education for our students, where all students have the opportunity to excel.
For the past 14 years I have been privileged to work at Castleford Academy. I played a lead role in transforming the school into the highest performing school in the Wakefield Local Authority and in the top 6% of schools nationally. As Head of School at Carleton High School, I work with staff and students to replicate those successes by introducing systems and processes that focus on discipline, and the quality of teaching and learning. The ideas that we are implementing have a proven track record of delivering outstanding outcomes for students and I am confident that they will transform the educational experience for everybody here.
I will ensure that our school has a strong achievement-focused culture where all staff do whatever it takes to make sure all students, no matter what their starting point or circumstances, make outstanding progress. This really matters; academic results open doors for our young people.
In addition, we are committed to caring for each and every students, nurturing their individual strengths and passions; we provide them with valuable opportunities for character development, leadership and educational visits.
Our mantra of 'Culture + Consistency = Excellence' is already delivering results; from the way in which students respect each other, to their impeccable behaviour in lessons, and how we have transformed the school learning environment. There has been a huge impact in a short space of time; now teachers can focus on delivering the best lessons and students can focus on learning. We are determined that our students will benefit from an exceptional education that places no ceiling on what they can achieve – I passionately believe that intelligence is not fixed and that through hard work and high expectations all students can succeed.
Whether you are a prospective student, parent, teacher or an interested member of the local community, we would be delighted to meet you to discuss how Carleton High School could be part of your future. Please contact us if you have any questions, or if you would like to arrange a visit to see our school in action.
Mrs Jo Cross
Head of School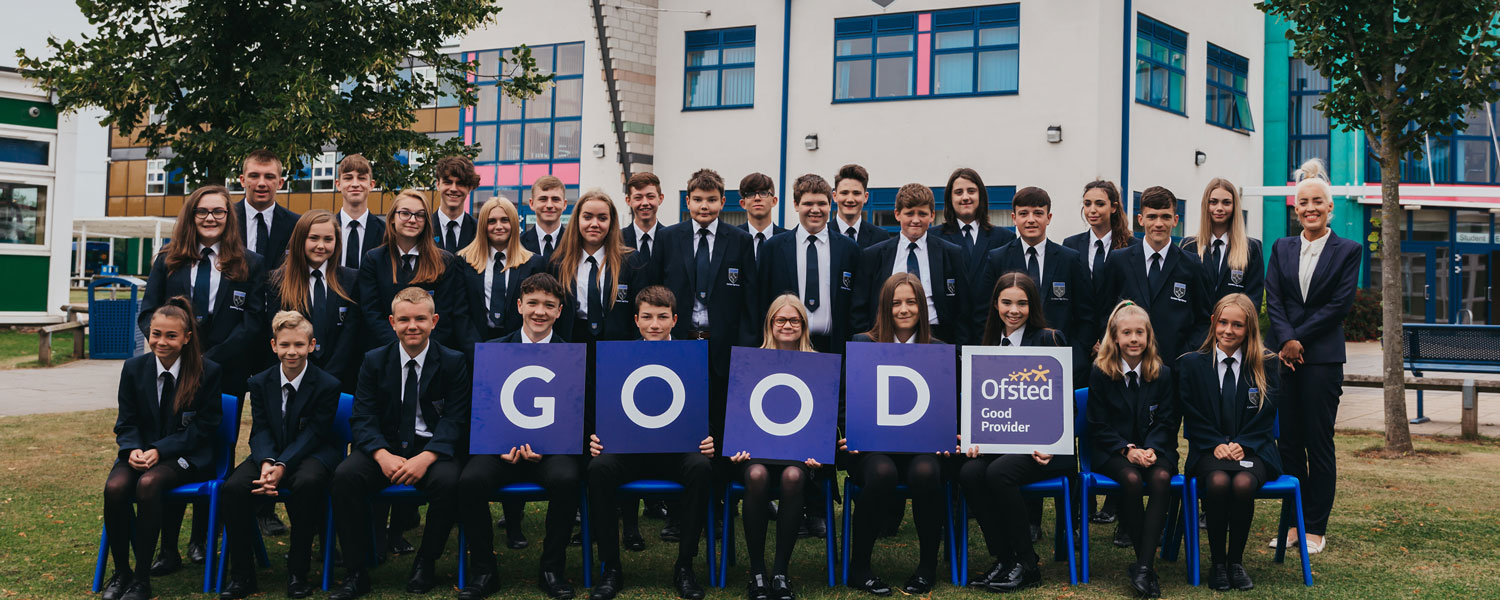 Latest News
5 September 2019
Carleton High School graded 'good' by Ofsted for the first time in ten years
Staff and pupils at Carleton High School are celebrating after being rated a good school by Ofsted following an inspection on the 4th and 5th July 2019. The school under its previous leadership had been placed in special measures in 2017. The 11-16 school, part of Pontefract Academies Trust, now has its highest rating for…
Read more
23 August 2019
BEST EVER GCSE RESULTS FOR CARLETON HIGH SCHOOL!
GCSE Results day 2019 has seen pupils at Carleton High School record their best ever results. Pupils' progress was above…
Read more
Carleton High School
RT @MyWakefield: We know it's only JUST the summer holidays but we're already thinking about #BacktoSchool 🏫↩️
What are your plans for sch…
2 January 2019
OFSTED Monitoring Visit
On 20 and 21 November 2018, Phil Smith and Mary Lanovy-Taylor (HMI Inspectors) completed an OFSTED monitoring visit of Carleton…
Read more
Carleton High School
RT @MyWakefield: We know it's only JUST the summer holidays but we're already thinking about #BacktoSchool 🏫↩️
What are your plans for sch…
Carleton High School
RT @Newbound41: @PATCarletonHigh Just wanted to say a Hugh thank you to Carleton for supporting Madison through her first year at high scho…
Carleton High School
We are so pleased you have lots of great memories of your first year at Carleton Annie! See you in September… https://t.co/kvoC33mYwL