'Intelligence plus character - that is the goal of a true education'
Martin Luther King Junior
As an education Trust  located in a tight geographical area, the vast majority of our students stay in Trust schools for their education up to the age of 16. The advantage of this is that it affords us the opportunity to take a holistic approach to students' education across both primary and secondary phases, ensuring our 5-16 curriculum builds on previous progress. Our 6 fundamental curriculum strands run through our curriculum at all key stages of education, which ensures we maximise the potential of being a local Trust. Our curriculum offer is broad and balanced, follows the national curriculum and ensures that our students and children achieve strong academic progress and develop as rounded citizens.
In addition to their timetabled curriculum offer, we run six deeper learning days a year where students come off timetable and spend a day learning about key themes, such as being safe and staying healthy, careers and financial education, and the variety of cultures in our society. The days are designed to further develop students' confidence, enable them to develop a deeper understanding of the world around them, and to equip them to face the challenges ahead.
How our curriculum inspires our students
Our students' learning and progress are at the heart of everything we do. All students follow a Three year key stage 3 which is closely interwoven with our KS2 Trust curriculum, to ensure transition is seamless and teachers can build on prior learning effortlessly. We recognise the importance of reading, all students in years 7 and 8 have a reading lesson each week where they read a carefully selected canon of books as a class. These books have been selected with the aim of stretching students reading skills and developing their cultural awareness. We also run a number of bespoke reading interventions, including Diamond reading lessons, to ensure we offer support to those students who need it as part of our wider literacy strategy. Our literacy strategy can be found here.
We also run a key stage 3 graduation programme which gives students a strong focus and raises their aspirations. At the end of the three-year journey, there is a traditional cap and gown ceremony where parents and carers are invited in to celebrate their child's graduation. In order to graduate, students must get involved in the full life of the school, have excellent attendance and behaviour records, good attitude to learning and regularly demonstrate the Carleton values of determination, excellence, respect and responsibility.
Years 7 and 8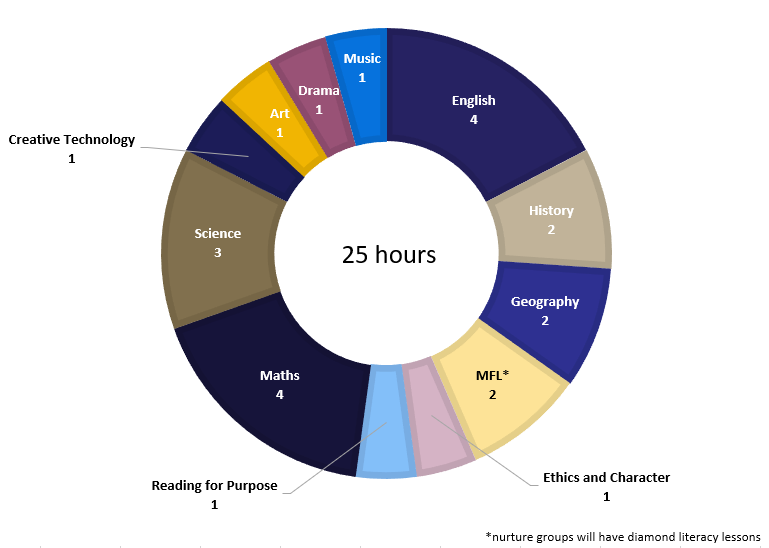 Year 9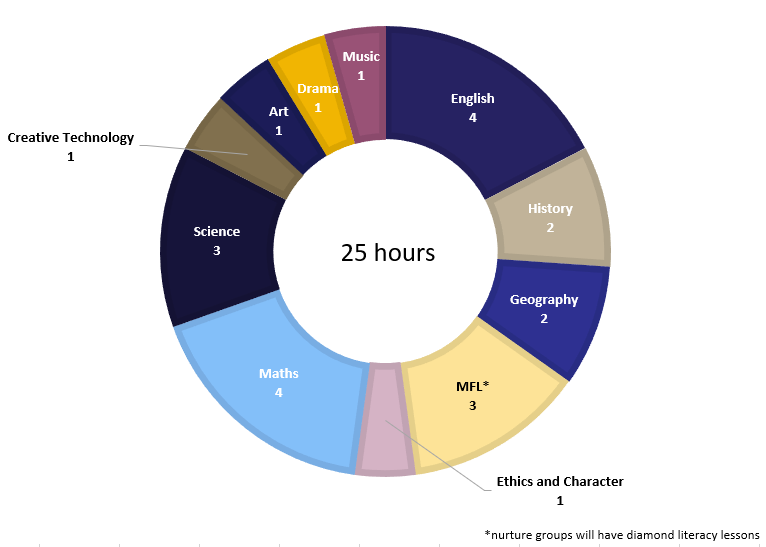 Key Stage 4 (Years 10-11)
Students study a core programme of English, maths, double or triple science, and core PE. Students make their option choices at the end of year 9. All students choose between history or geography in the humanities option block, and the majority of students study a modern foreign language, therefore completing the full suite of Ebacc qualifications. Students then choose from a wide range of option subjects. A broad suite of subjects at GCSE and Level 2 Vocational qualifications are offered to make up their full offer. We work closely with KS5 providers to ensure that our students make appropriate next steps in their educational journey.
Click here to see our GCSE options subjects.
Year 10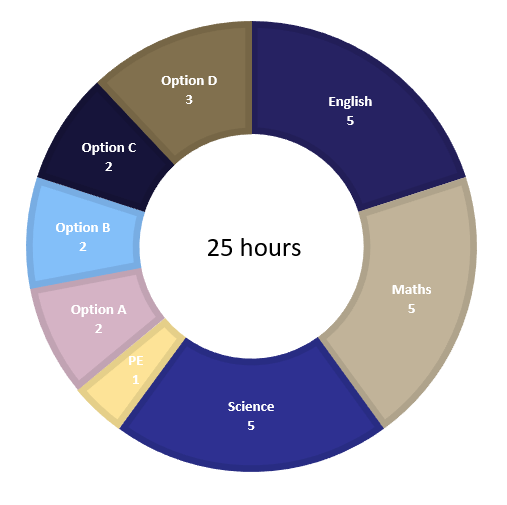 Year 11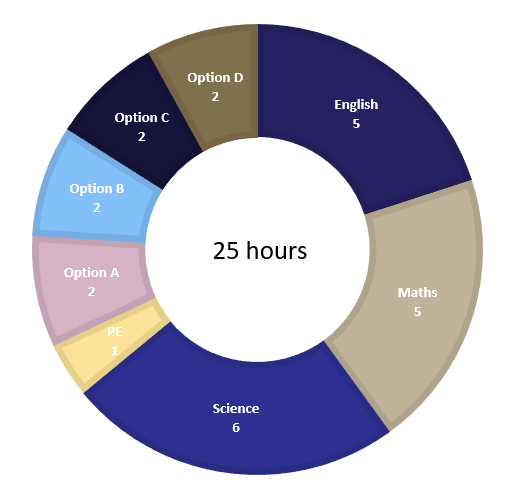 For further information regarding the content of our school curriculum in each academic year for every subject, including religious education, please click here.
Details for the awarding bodies for each of the KS4 qualifications we offer can be found below.
The curriculum is designed to be accessible for students with Special Educational Needs and disabilities, in accordance with the Equality Act 2010 and the Special Educational Needs and Disability Regulations 2014. Our SEND report can be found here.
If you would like to know more about our curriculum, please email Assistant Headteacher, Mr M Loftus, admin@carletonhigh.patrust.org.uk